Langley Class
Year 4
Mrs Perry
Miss Zanetti
Please scroll to the bottom of the page to see the latest home learning tasks and ongiong tasks
Home Learning Alert!
Langley have not been set any class home learning for the half term however, there is a science task that all children have been set as part of our Science Fair.
Each child should have received a letter about this on the last day of term. Think of a question you might like to answer and try to answer it! Do you need to conduct a test or a range of tests?
I can't wait to see all of the different ideas you come up with!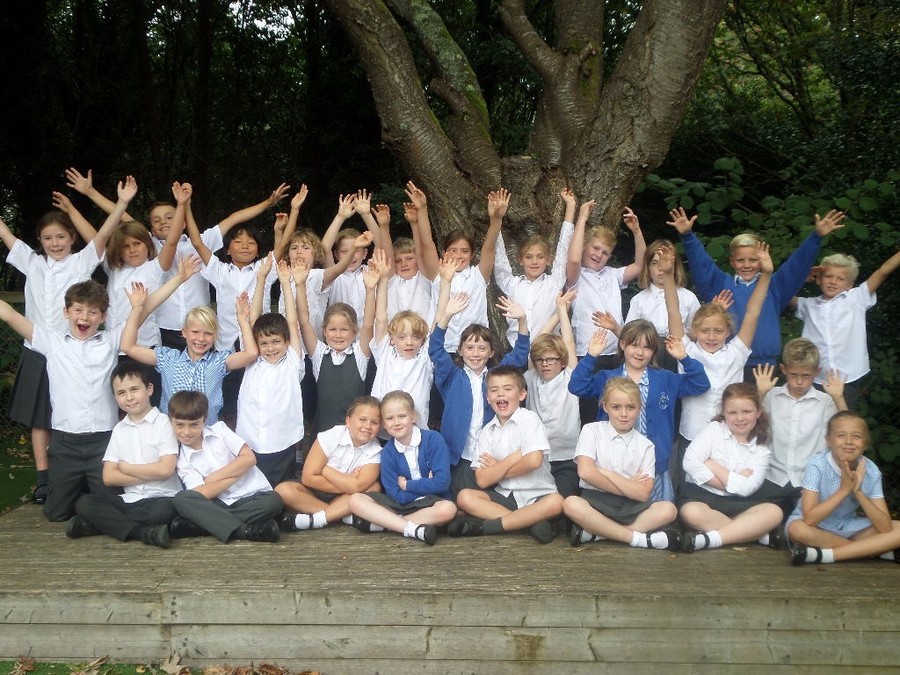 Welcome to Our Class Page!
We had such an amazing time at Avon Tyrrell. All children had the opportunity to experience new tasks and to face some of their fears (heights being one of them)! Langley enjoyed every minute of the trip and I am sure that they have many memories to hold onto!
We must thank all of the parents, volunteers and staff who helped to organise and make this trip possible! It wouldn't of happened without you! THANK YOU!
Please see some of the photos below to see what we got up to!
UPDATE from Avon Tyrrell!
So far we are having a really enjoyable time on our residential, although I'm not so sure the children enjoyed making their own beds as much! The food is great, the activities have been lots of fun and some of us even got a little bit wet when kayaking! Our first evening's activity was a campfire where we had to go searching for sticks. We also had to find a perfect stick for roasting marshmallows! Yum! We were also very lucky to see some of our classes talent as we hosted our very own talent show around the fire. We can't wait to start all over again tomorrow!
Welcome back to the first of our Summer terms!
In Langley class we have a brand new topic 'Nature's Fury' that we have already started researching. Do look out for more information and pictures on our class page so that you can see what we have been getting up to!
Term 3 and 4's Topic is...
In Art we made our own clay pots. We have progressed our skills from last year! Do you like them?
World Book Day!
As part of World book day, we focused on poetry! All of us chose a poem that we would recite to some judges, we worked very hard to learn these and had great fun! To add to this we dressed up as our favourite book character or even a character that was in our poem! We all looked fantastic!
We were also very lucky to meet Fiona, she had very kindly written us a poem about the 'Ninja squirrels'. This is linked to a game we play on Forest Fridays! We went to the forest and had to look for the different parts of the poem. Then we had try and put it all together! We had great fun!
Evaporation!
In science we investigated what happens to the water from our hands when we put it onto a dry paper towel. After a while the paper towel was no longer wet! What had happened to the water?
Here are some of our comments:
'It's dried up'
'It's disappeared'
'The water has been absorbed by the towel'
We then discussed that water can evaporate and that is why the paper towel we no longer wet!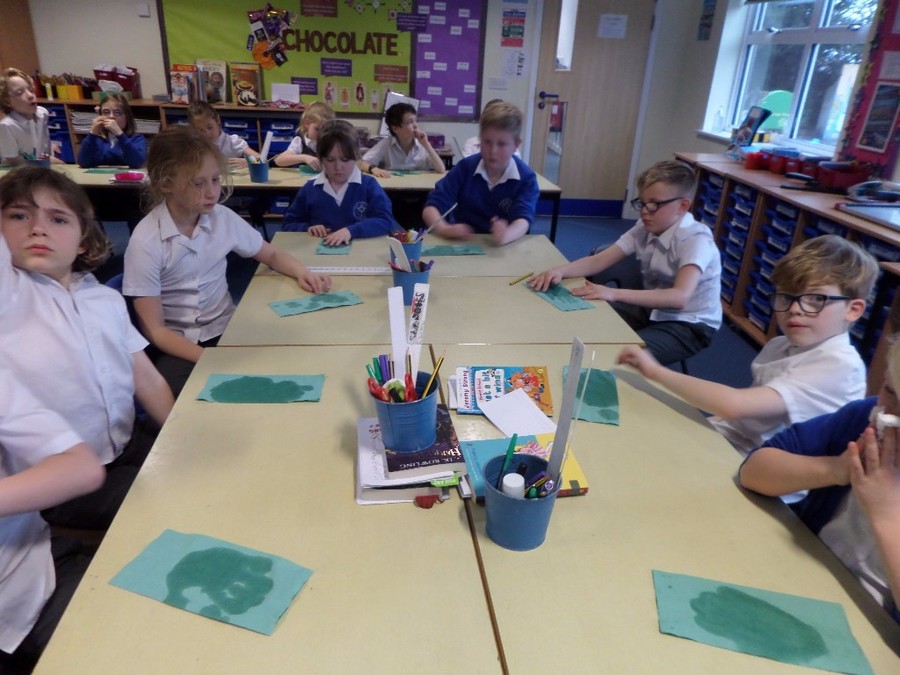 Treasure Island
In preparation for Term 4's Year 3 and 4 production, you will find the lyrics to the songs. You can purchase the tracks from itunes (find information on second page of the lyrics) however children will also be learning these songs in school. Please also see the children's script that they have been given.
Inter-house Competition Fun!
As part of our Games session we had an inter-house competition. Year 3 and 4 were put into mixed teams and participated in a skittleball competition. It was fantastic to see all the children enjoying sport. the children showed good competitive skills but also remembered skills on being good sports people by shaking hands at the end of matches and saying 'well done' to the opposing teams.
A big well done to St Andrews House for Winning the Skittleball tournament.
Clever clay pots!
Progressing on from our finger pots from last year, this year we have made ring pots. This took lots of concentration!
See our photos below! Also look out for some pictures of the instructions we made to show how we made them. It was quite tricky learning, however we all persevered!
We have been looking at different Aztec patterns this week in our learning. We have been thinking discussed the colours that would have been used and the different types of symbols and patterns that would have been used. We then practised some Aztec patterns and then had the opportunity to design our very own Aztec strips. Mrs Perry explained that we would be using the patterns to make 'Aztecs cups' to hold our very own Aztec hot chocolate! Hot chocolate is something that the Aztecs loved.
Apparently one of the famous Aztec leaders enjoyed the hot chocolate drink so much he would have up to 50 glasses of it to drink per day! Aztecs added spices to their hot chocolate such as; vanilla, chili peppers, cinnamon, and anise.
Unfortunately the common people were not aloud to drink the hot chocolate! Only the noble people were aloud to drink it!
Below are pictures of us all having our Aztec hot chocolates- Lyburn class also joined in for hot chocolate! If you look closely you can also see our Aztec designs!
Forest Friday!
We really enjoyed our time in the forest. We looked for sticks to help us make out weaving patterns with wool. Before going up into the forest we learnt about the different clothes that the Aztecs would have worn. we also discussed what materials the clothes would have been made of and how they would have been made. take a look at some of our photos!
This term in science our topic is 'States of Matter'. We have explored the three different states However this week the children had to investigate what state of matter the 'gloop' was. They had to think and discuss what matter is was behaving like and write their explanations. Take a look at some of the photos below! We got very messy!
Langley class really enjoyed their PE lesson this week learning how to control the ball using a hockey stick. Everyone did a fantastic job keeping the hockey sticks low as to not injure anyone, and the ball control was fantastic! Everyone received a House Point for their efforts in the game at the end of the lesson. Well done everyone!
Also a special thank you to parents for equipping your children with mouth guards!