Term 5 Insects and Flowers
Welcome back to the new term. This Term our topic is 'Insects and Flowers' and we are very excited to be visiting 'Testwood Lakes' at the beginning of May. This will allow the children real hands on experience of all the things they have been learning about.
Below you will find a link for our termly curriculum letter and also a copy of the long term planning and prgression curriculum map for the year.
Year 1 long term planning and progression curriciulum map.pdf
Insects and Flowers Summer 1 2018.pdf
Home Learning
Phonics homework- This will continue to be set weekly on a Thursday and will be checked each week by a staff member.
Regular reading – ideally your children should be reading at least 3 times a week. If your child is a reluctant reader remember 'little and often' – a page or two regularly is better than a long battle. Please come and speak to one of us if you would like any further advice.
Please be aware of fluency, accuracy, and understanding of the text, expression and their ability to follow punctuation. This is also a time when you can ask them to re-tell part of the story, to predict what might happen and to question them about the characters, setting and plot. Your child should also be developing his/her opinion of the text and considering how and why events are happening.
This term we are introducing a star reward system for home learning. Each child has a star with their name on and will be given a stickers at the end of each week if they have read three times and completed phonics homework. When they have a full set of stickers they will receive a certificate
Mathletics- Each child has a login for this and the Mathletics games are a great way to reinforce basic maths skills.
Purple Mash- Each child has a personalised login and this online learning platform supports many cross curricular areas of learning.
Term 4 Waterworld.
We have started our topic by imagining what we might need if we went whale watching. We have thought of some of the creatures we might see. Our role-play area is going to become a 'Whale watch Cafe.'
Please see the link below for the latest curriculum letter.Water world term 4 2017 Pines.pdf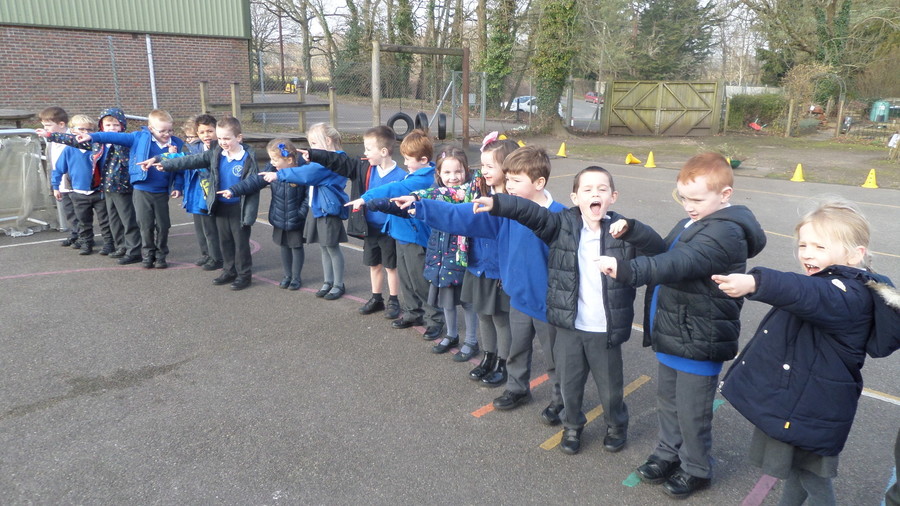 Monday 5th February – Castle Banquet Day
To bring our topic to a close we had a banquet celebration. We designed our own shields and drew images to remind us of our families, where we live and activities we enjoy. We also made crowns.
For our healthy banquet we chose our own fruit and yogurt to make a fruit sundae. We arranged the tables like a castle banquet might have looked and enjoyed eating with our friends. We imagined what life would be like if we lived in a castle and some of the jobs we might do.
Term 3- Castles
Happy New Year! We hope you had a lovely Christmas break.
Our topic this term is 'Castles' and the children have made an enthusiastic start. Please see the pictures below or use the link to read the latest Parent Information Letter.
Term 2- Celebrations
Welcome to term 2. Please have a look at the pictures below from our first term.
Please use the link below to read our latest information letter for the term.
Yr1 term 2 Celebrations 2017.pdf
Please see the link below to read the end of year expectations for Year 1
Welcome to Pines Class!
The children are settling well into their new class and new routines.
Our topic this term is 'Who Am I?'
Please use the link below to read the curriculum information letter for this term.
Yr1 term 1 Information Letter 2017 Who am I.pdf