This year Cooking Club has returned to our school at our KS2 site. We have had such a large number of children wanting to join cooking club, which is fantastic! At this stage, I believe every child knows which term they are cooking and I am extremely thankful to parents for all your offers of help. If you have offered to help but haven't heard form me yet then I will be in touch at some point to let you know when I need you! Miss D

What do you think about cooking club?
Your feedback is very valued - I'd love to hear your thoughts on cooking club...
Here's what we think...
"Cooking club is fun because you get to try different foods. I especially loved the bread that we made." Jacob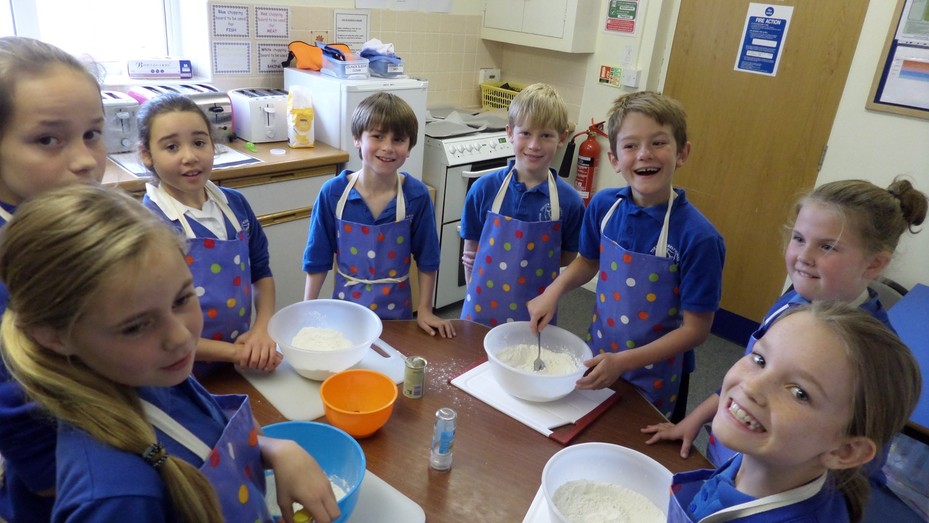 "I liked cooking club because we got to make different recipes that we've never made before. I liked the Autumn Feast muffins." Immy
"I find cooking club really fun because we get to try different recipes, we get to take our food home and they are really yummy! I liked the Carrot and Basil soup." Ellen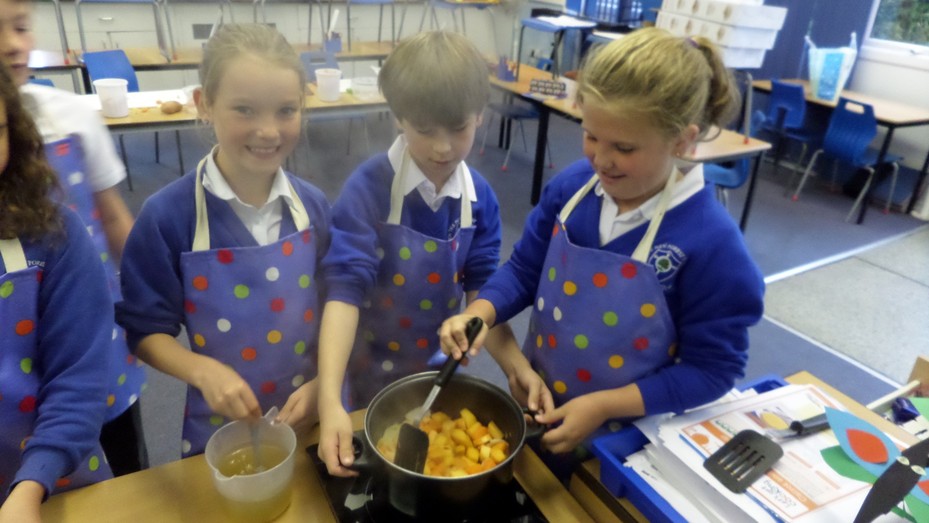 "I liked cooking club because we got to make a lot of different foods and we got to take them home to eat them. We could become future chefs! I liked the Autumn Feast muffins." Oli
"Our children are fascinated by food and this club provides us with the opportunity to equip children with a range of cooking skills, which we build on each week through exciting and varied recipes. Where possible we source local ingredients – from locally produced honey to home grown fruit and vegetables and free-range eggs. It's so important for children to value what they eat and it means so much more to them when they have lovingly created a dish for themselves and when they know where their ingredients have come from. The children delight in every stage of the cooking process, from following a recipe to watching the transformation of their ingredients into a finished product. They are always keen to share their cooking with others and they've received high praise from family members and passers-by in the corridors!" Miss D
Summer- Term 5
This term it is time for Year 5 and 6 to show off their culinary skills!