Pines Year 1
We ask that you continue to use Class Dojo portfolio function to send in:
photos of your learning. It is not necessary that you send a picture for every page of work, however, we love seeing your progress and superb efforts,

video clips of you reading your book,

video messages, journal (text) entries or photos, sharing what you are proud of both in your learning and your well-being activities (like new skills, achievements and exciting news)
Remember we are all 'Learning together through friendship and faith'.
Below is a suggested timetable for this week which may help maintain a sense of routine:

Suggested day
Session 1
Session 2
Worship and Reflection 'Assembly time'
Session 3
Physical Activity session

Love of Reading session

Monday

Power Maths & Arithmetic activities

English

Collective Worship

Topic time

Physical activity

Read to an adult

Tuesday

Power Maths & Arithmetic activities

English

Collective Worship

Topic time

Physical activity
Listen to a story via Love of Reading page

Wednesday

Power Maths & Arithmetic activities

English

Collective

Worship

Topic time

Physical activity

Read to an adult

Thursday
Practical Maths
English - topic and SPAG based

Collective Worship

Topic time

Physical activity
Share a story with someone

Friday

Practical Maths

English - topic and SPAG based

Collective Worship

Topic time

Physical activity

Read to an adult
Week commencing Monday 13th July - Friday 17th July (Week 7)
Remember all links are highlighted in yellow and underlined.
Maths:
Our unit is: Time
Monday:
Arithmetic starter: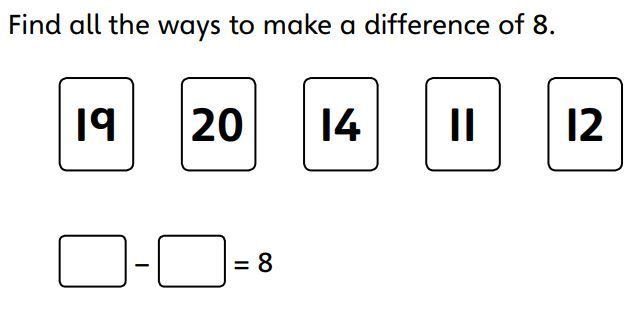 Practice book pages: Telling time to half past p109-111
Tuesday
Arithmetic starter: I have stuck 19 stickers on two sheets of paper. How many could be on each sheet?
Practice book pages: Writing Time p112-114
Wednesday
Arithmetic starter: What number facts do I know about the number 9?
Practice book pages: Comparing Time p115-117
Thursday
Arithmetic starter: Count in 2's to 20
Practice book pages: Solving word problems - Time p118-121
Friday
Arithmetic starter: Count in 5's to 50
Practical activity: Pippety Skycap's measuring activity (see powerpoint for English)
As we have run out of time for the final Power Maths unit on money, it would be of real benefit to the children if you could do some practical money work in the summer. Perhaps they could have a piggy bank of change that you can look at and count together? The children need to recognise coins and notes and should be able to work out how much money there is if they have eg four 10p's and two pennies.
All children will have their Power Maths book at home for the summer, so feel free to complete any lessons that haven't been covered if you wish to.
Arithmetic:
See daily lessons and access to Mathletics
English:
This week is we will complete our unit from Talk for Writing (Home-School booklets) called Pippety Skycap - a Tale of Mischief. This week, there are three English activities, one for Maths on Friday, and a lovely extra bonus activity if you wish to use it at some point, called If I had Wings. (please see the Powerpoint)
Monday - Poem and riddles
Tuesday - Giant's Pocket
Wednesday - Rainbow Treasure Hunt
Thursday - Trees that I know- look for trees in your garden or on a walk, make a list of the trees you find and describe each one.
Friday - Write this week's spellings in sentences using your best handwriting. Don't forget to use capital letters and full stops.
Phonics:
We have now learned all of the Year 1 sounds and recapped over each one, so hopefully you will be feeling quite confident with them!
Well done everybody!
Now you just need to keep practicing. Use them when you read and spell, make sure that you are blending sounds together when you read and segment them when you spell and work on any sounds that you found particularly tricky. Have fun using phonics play too!
https://new.phonicsplay.co.uk/
Ongoing Spellings:
Continue to practice your spelling words each day.
Week 7: Today, of, his, has
Make sure that you have read the words that you need to work on each week. These may also include any errors from previous weeks.

Learn the words over a week using one of the strategies listed on our Spelling Strategies Page

Regularly do a recap test of the words that you've been learning over the past few weeks - make sure you are secure in your recall of their correct spelling.

Focus on forming your letters correctly and joining so that each letter can be easily recognised. If in doubt PRINT your letters in un-joined, lower case.
Target word lists - make sure you can READ and WRITE each of these words for your year group.
Resources to support your learning are available on the Spelling Strategies Page
Topic time:
Music: https://wiltshire.charanga.com/yumu
I have added another unit called "Reflect, rewind and replay" which has a variety of music to listen to, songs to learn and other activities. Some of them are ones that we have done this year. I am hoping that you will still be able to access these over the summer if you wish to.
RE: Judaism – Are Rosh Hashanah and Yom Kippur important to Jewish children?
Think back over what you have learned. What is your answer to the question?
In the powerpoint file below there is a picture of some Jewish children in the Synagogue for Rosh Hashanah and you can write in the thought bubble what they might be thinking.
children thinking rosh hashanah.pptx
Science/History/Geography/Art:
Science: Can you identify the main parts of a tree? You might like to look at the life of an oak tree in this video clip.
https://www.bbc.co.uk/bitesize/clips/zx3ygk7
Here is a sheet that you can print out to label the parts of a tree.
t-t-2546763-parts-of-a-tree-activity-sheet.pdf
Art: Look closely at a leaf and draw it. Can you see what the different parts are? The shape of the edges and the veins?