Brambles
Welcome to Term 1!
Please visit our class page regularly to receive updates which will include Home Learning and information about our activities in the classroom such as our Curriculum news letters and other important information. Class Dojo will only be used as a class blog to keep parents up to date on our learning in the classroom. Welcome back to school Year 6!
Autumn Term 1 Curriculum Letter Brambles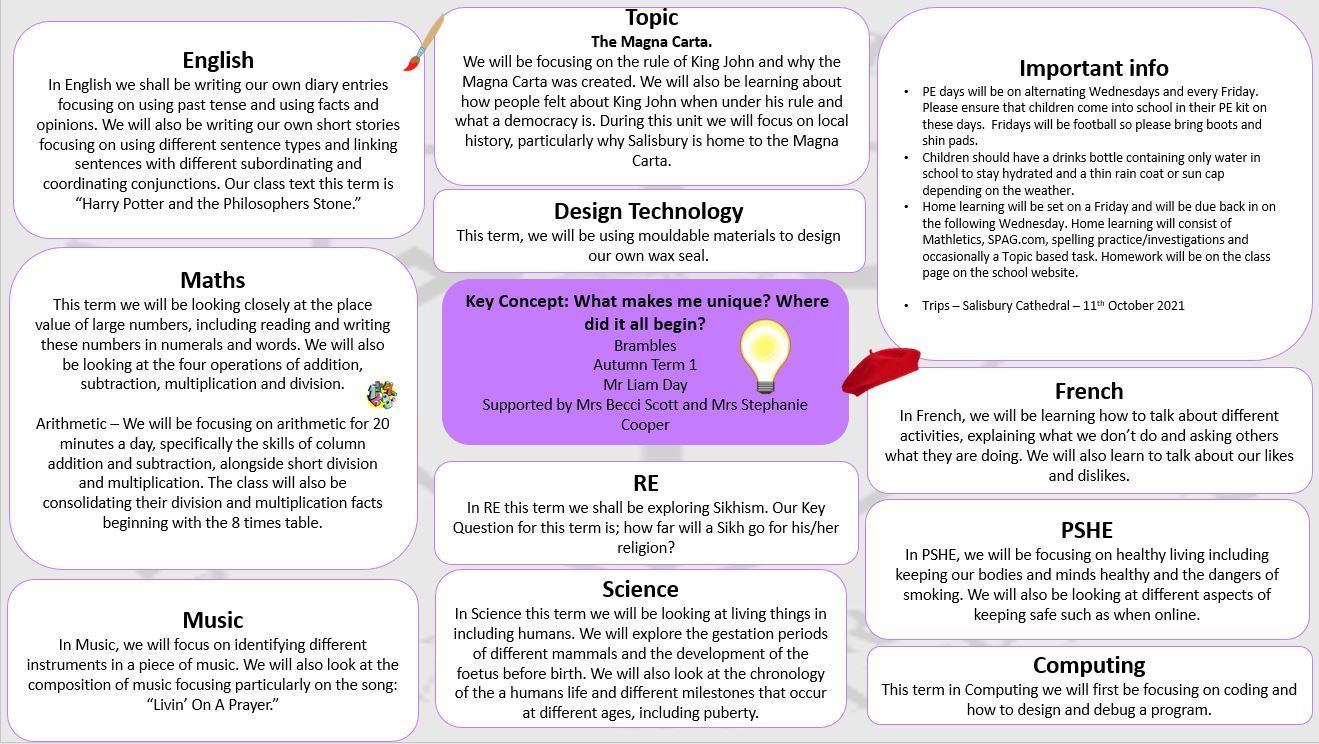 Home Learning:
Friday 24th September to be completed by Wednesday 29th September 2021.
This week, please continue routines of regular reading at home. This should be every day and at times, with an adult.
Please complete all the assigned task including: rounding, adding and subtracting tasks on Mathletics.com
Please complete all the assigned tasks including: the sentence types, subordinate clause and noun phrases on SPAG.com
Please spend time practicing your spellings at home (the children have been taught in school some new strategies to practice this). House points for evidence of practice being uploaded to Class Dojo will be awarded. These are our focus words for the next 2 weeks
accident-prone, accommodate, accompany, accountancy, align, amateur, apparent, appreciate, assign, audible, available, bare, care, beneficial, best-known.