Welcome to Hamptworth Class Blog!
16.01.2020
We have been researching the life cycles of mammals and birds and comparing them.
15.01.18
Some of our class enjoyed their lunchtime club, drawing caricatures!.
10.01.2020
Today in Maths, we were investigating the different ways in which we could show the answer to 6 x 4. we managed to use lots of different equipment. We also went outside to explore 'factors' of numbers using the PE dots.
08.01.2020
Today the whole school got together for one of our Big Story Days. Our class joined with Year 2. We had to discuss what the term 'Epiphany' meant. We had lots of fun describing why the star was important in the story of Jesus' birth. We also learnt about John the Baptist. He baptised people to help give them a fresh start. We thought about how our school value of 'hope' linked in with this.
Photos to come!
07.01.2020
Happy New Year!
We will be starting our new topic 'Vacation or STAY-cation?'
19.12.19
Christmas making day! We have enjoyed making 'pom pom hats'! The children had great patience to produce the final product! Some of the children were planning on giving their teddies at home new head wear!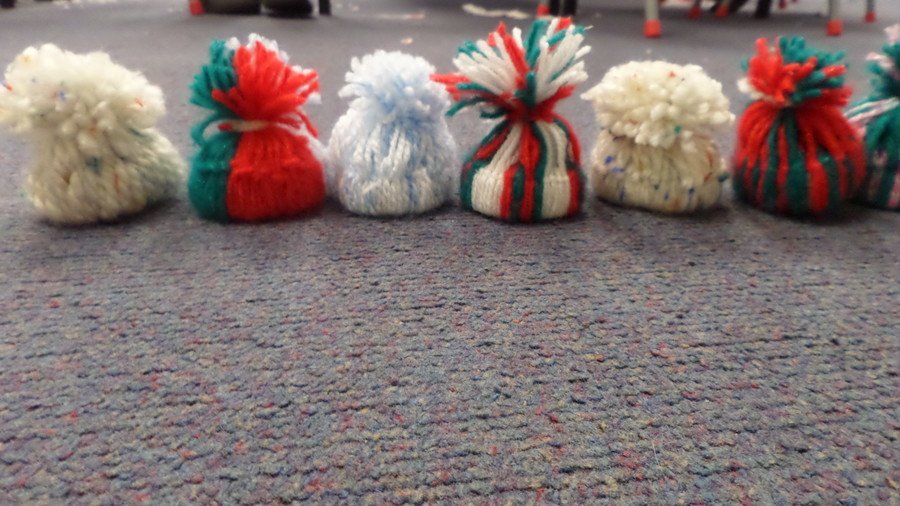 In English we have been creating mnemonics to help us remember the order of the planets from the sun.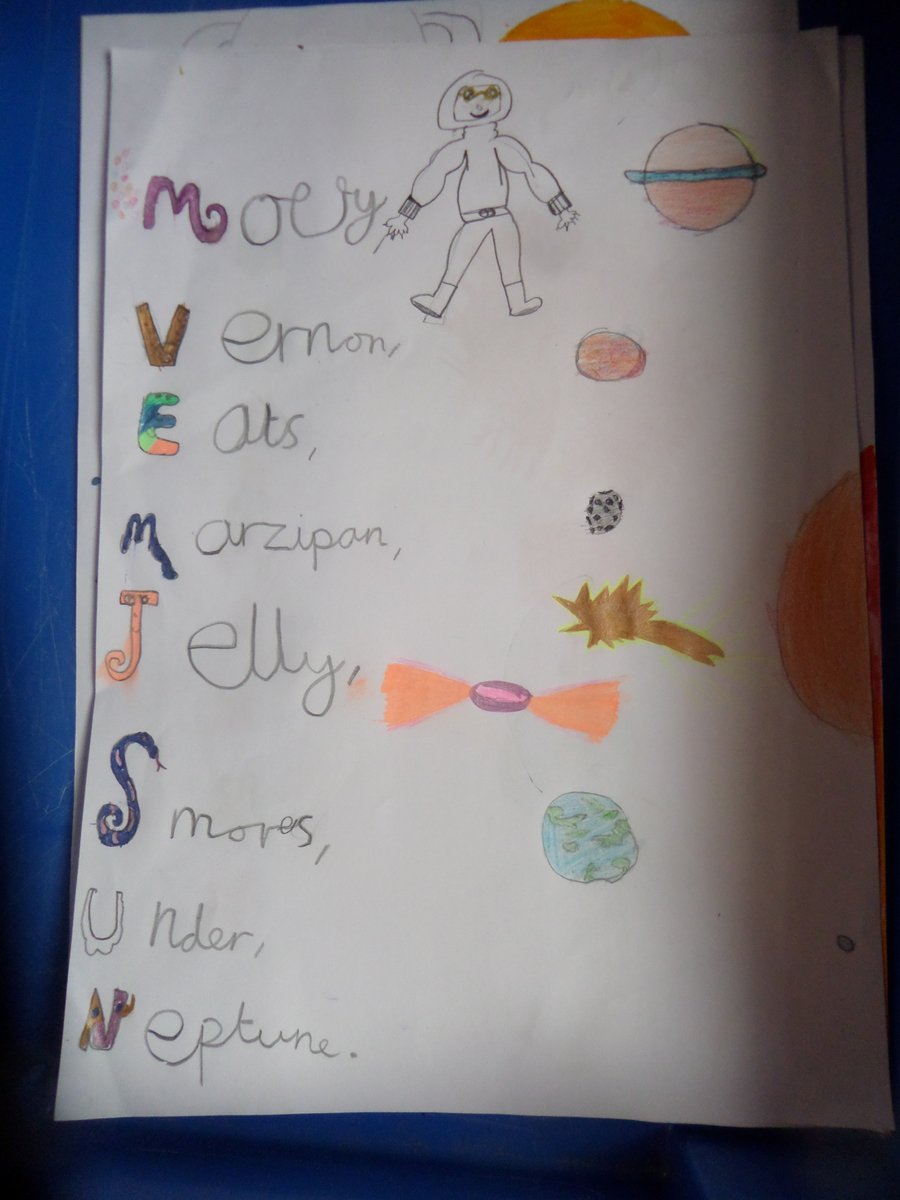 Forest Friday
It was rather wet and cold for our time in the forest. We managed to decide the sizes of planet and then put them into order from the sun. we also used toilet paper to help us see how far away planets were from the sun. Each piece of toilet paper represented 16 million kilometers! Wow!
We had the task to design a new spacesuit. We thought about the essential features that we would need for an astronaut to survive but also added some fun features!
(Click to make the pictures bigger)