Year 3 - Lyburn Class' Learning Blog
In Term 4 Lyburn class are exploring whether every history mystery can be solved - Ancient Mysteries of Stonehenge. February-March.
In Term 3 Lyburn class a looked to solve an ancient mystery from the Pharaohs and Pyramids of Ancient Egypt. January - February.
Pictures and details to follow
.
Lyburn Class were 'Keeping Healthy' in term 2 November - December 2019
We have been studying the inventive portraits of the 16th Century Italian painter - Giuseppe Archimboldo. We've compared various works from his elements and four seasons collections amongst others. Check out his complete works at: http://www.giuseppe-arcimboldo.org/
We worked out why some fruits and vegetables we eat today e.g. bananas and pineapples, did not feature in his paintings - the lands where they grow had not been discovered and the travel took took long to bring fresh fruit back to Europe.
But we've sketched and painted fruit and veg as a class so that we can build our own Archimboldo style portrait.
In English lessons, we are busy investigating the features of instructions. Maths lessons sees us continuing to develop our column methods for addition and subtraction using exchange.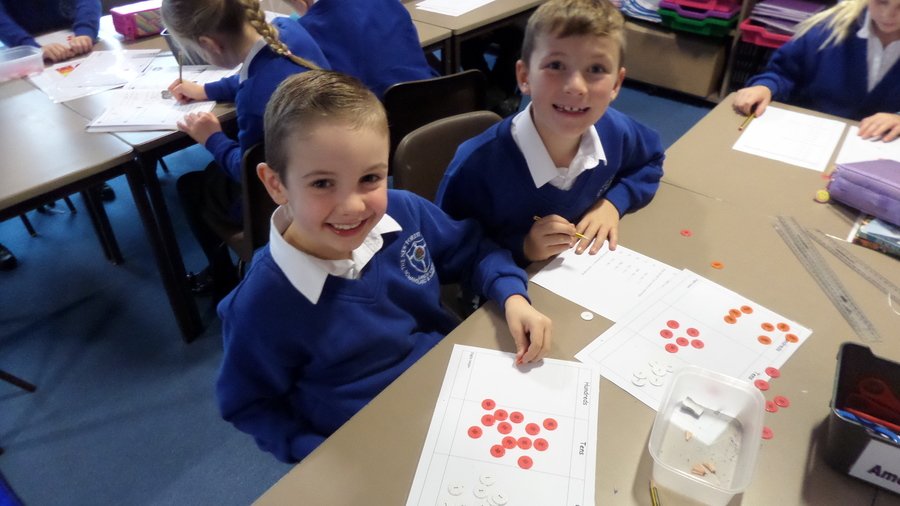 Our RE study on 'What is Trinity?' was launched by us looking at ways to tidy up and develop the school spiritual garden - the three Trinity Garden areas. We planted some violas in the pots and beds and made trinity bracelets - all of which remind us of the three ways God is with us everyday as Father,Son and Holy Spirit.
Now we are enjoying learning 'King of Kings' by Hillsong Worship - available to watch with parents on You Tube. This Trinity hymn will be performed by Year 3 at our KS2 Advent and Carol Services during December.
Lyburn Class loved 'lncredible India' and 'Magnetic Man' in term 1
Term 1 Incredible India:
During October and the first week of Term 2 we have been learning about India and specifically the ancient civilisation of the Indus Valley. In Forest Friday we looked at the modern town of Keshapur and their 'Thengapali' tree duty solution to protecting their local forest. Our RE Hinduism study had us exploring the question 'Would celebrating Divali at home and in the community bring a sense of belonging to a Hindu child?'. We thought about our own experiences of celebrating Harvest Festival - which we helped to lead and serve at the community coffee morning. We discussed what it meant to be part of a group and part of a community. We had lots of fun acting out the Rama and Sita story with our own finger puppets. Then to complete our learning about Divali, we visited the only Hindu temple in Hampshire - the Vedic Society mandir in Southampton. There we met Ritesh the priest and the president of the temple and we spoke to a grandma who was teaching her little boy to pray and celebrate Divali. We saw all the Divali decorations and learnt more about the religion. In English, we wrote a recount of the trip to practise using paragraphs and presenting our work with joined handwriting. Some of us have now earned our pen licences!
Back at school we shared our own Incredible India home-learning projects and we made Divali diya lights out of clay and acrylic paint.
Term 1 Magnetic Man:
During September we read Ted Hughes' 'The Iron Man' and used our new 'DERIC' reading skills to understand Ted Hughes' writing style. We contrasted it to the opening of the 'Iron Woman' and the animated film 'The Iron Giant'. After writing our own story openings for our own iron creatures we also wrote a short battle scene chapter - our own version of the Iron Man vs Space-Bat-Angel-Dragon scene we challenge we read. Finally, we compared the Iron Man - who turned out to be a hero - to the robot in the animated short 'Tabula Rasa' and to the main robot characters in 'WallE'.
In Science we investigated all sorts of questions about forces and magnets - conducting lots of FAIR tests.