Brambles class
Year 6
Miss Morland, Mrs Malmberg,
Mrs Wheeler- Osman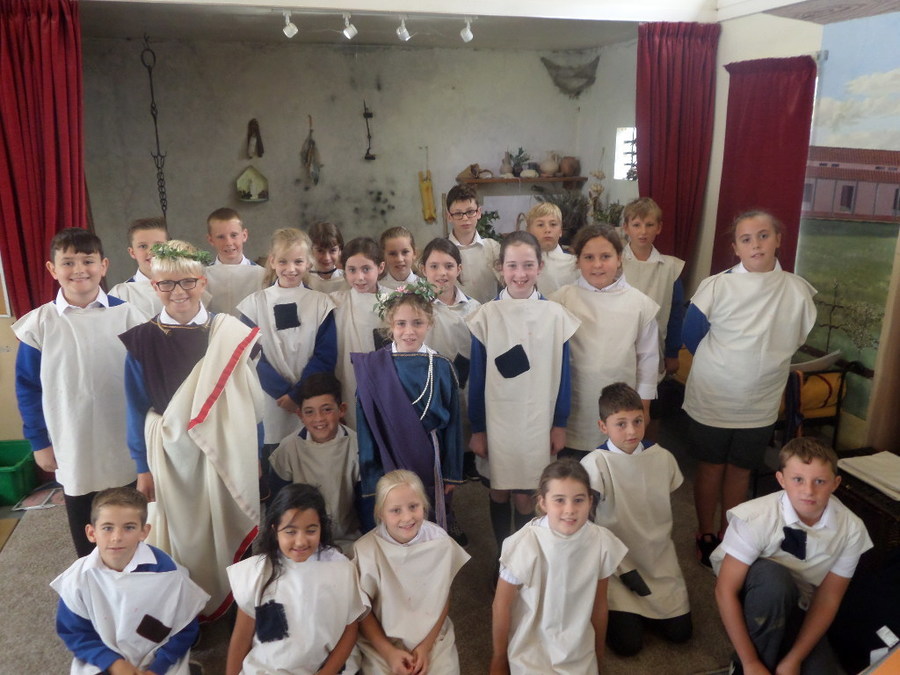 'Believe in Yourself!'
Well done for a fabulous start to Year 6! We have now finished Veni, Vidi, Vici - our Roman history Y5/6 transition unit. Believe is Yourself centres around our science study of the heart and blood circulation system as well as drugs education as we look at what it takes to live a healthy life in the modern world.
Year 6 is of course a step up from Year 5 - please see the link to our end of year expectations:
Parent Leaflet - Year 4.pdf (this is right but says Y4 at mo!!!)
SATs week starts May 14th.
Year 6 home-learning expectations are similar to those from last year, with the right hand column of this page always showing the latest updates.
Home-learning expectations:
Reading - All year 6 children are expected to read their own choice of book independently (and regularly to an adult) a minimum of three times each week. Most children choose to read daily. They should record the pages read in the homework diary and get an adult to sign/vouch for each week. Housepoints available for completing your reading record as requested.
Copies of 'First News' are available in school to borrow and via First News iHub. We also encourage membership of the local libraries and use of the school library.
Guided reading, 'Topic', English, Maths - see section on right for weekly expectations.
Presentation skills - are very important and all home-learning writing should try to be neat and presented well enough to go straight into their curriculum book. Please try to keep the size of projects/research to A3/A4 so they can fit into the child's book. Typing instead of writing is fine but please make sure the child does not cut and paste huge chunks of text from the internet – we'd rather see less and make it the child's own work. The children will be encouraged to develop their skills in Word and Publisher this year
Organisation - All year 6 children are expected to have their green 'Reading, Spelling and Homework Diary' in class daily. We recommend they use a document folder to help with organisation as well as a strong pencil case to keep their personal stationary and school issued pens in. Pencil cases can stay in school, or can be brought home-school daily.
PE will usually be Monday and Thursday afternoons but IN TERM 1 ONLY - it will be Thursday at the recreation ground doing Football and Tri Golf and Friday doing Netball with Mrs Hayward at school.
Children should expect timetable changes, extra practise sessions and clubs – so HAVE PE KIT IN SCHOOL DAILY. Each Monday make sure your have the correct kit (shin pads etc) for the week ahead.
This term's curriculum letter:
This week's home-learning: Updated 12/11/17
Reading - Your personal choice of novel and do this week's First News - make sure you are filling in your reading record in homework diary and getting it signed once a week. https://ihub.firstnews.co.uk/pupils
Horowitz - 'Bootleg' by Alex Shearer (MONDAY) -Read up to 'The Raid'. Finish character profiles for our heroes - Huntley and Smudger. Finish novel ready for comprehension questions.
Rowling - 'There's a boy in the girls bathroom' by Louis Sacher (TUESDAY). Finish bubble map about how Bradley relates to other characters - Jeff/Carla/Mrs Ebbel/his mum/the girls/the boys vs how he feels inside. Finish novel ready for comprehension questions.
Walliams - 'Farm Boy' by Michael Morpurgo (THURSDAY). Finish novel ready for comprehension questions.
Fine - 'Midnight Fox' by Betsy Byers (FRIDAY). Read to chapter 10 and be ready to answer comprehension questions - so REALLY read carefully.
Spelling - .....
SPAG - none this week
Maths - Test 1 and 2 of 10 minute arithmetic papers - we will be doing one a week from now on. You should try and do them yourself first, then indicate with an aster-ix * if you used the SATs revision book or got help from an adult. Any you can not do - DON'T PANIC - just put a confused face neatly next to it and we will be marking/discussing in class. Eventually you WILL feel more confident :)
Active Learn and Mathletics assigned games
Learn. https://www.activelearnprimary.co.uk/login
Work on your Maths Passport targets.
Topic - None this week