We have had a great start to our Wildlife Club, we meet on a Thursday afternoon and enjoy learning about different Wildlife within the British countryside.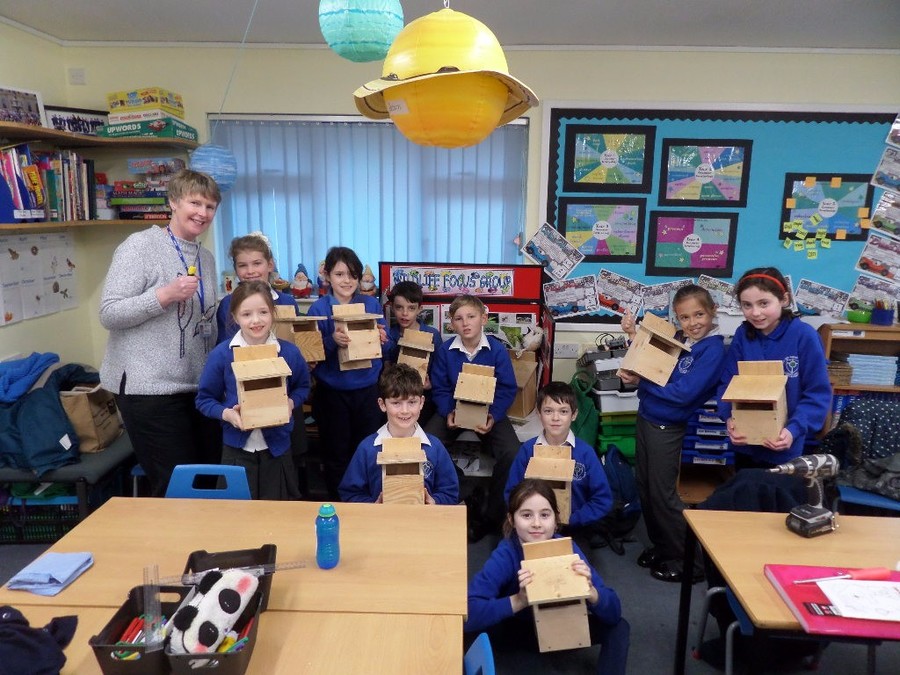 Wildlife Club at Nomansland
As it was the R.S.P.B National bird watch weekend we made our own bird cakes,made out of lard,cheese and wild bird food,pressed in to a pinecone,over the weekend the children did their own bird spotting at home with some great results.
National Nest Box week, with the help of some fantastic volunteers the Wildlife club made Robin boxes. It was a great evening and the children really enjoyed it,they were taken home to be put up over half term,looking forward to hearing if any Robins nest.
The children learnt about how different birds prefer different holes,as you can see Robins like an open entrance rather than a small hole the Blue Tits prefer.