Welcome to the Oaks Class Page - scroll down to find details about the curriculum and home learning.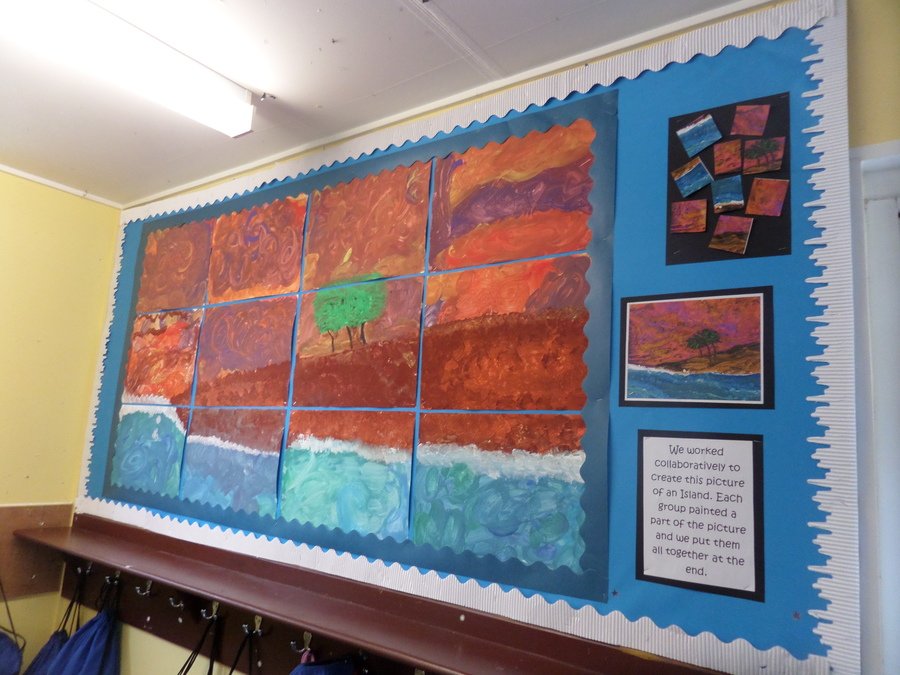 Term 6- Our Wonderful World
This term we will learning about our world including the seven continents and important oceans and seas. We will be having a special day all about Australia on 4th July and welcome any input from parents who have experience of the country. We will also be looking at the artwork of Vincent Van Gogh and painting in his style. Our sewing skills will be needed as we create some animal pictures - please practise basic stitching at home if you can! We are very fortunate that a Jewish Rabbi will be visiting us to talk about the Jewish faith. As we approach the end of this school year we will be thinking about our transition to the KS2 site and preparing everyone for the changes ahead. All of our routines are outlined on the curriculum newsletter that you will receive in week one and it is also attached below.
Term 5 - I'm going on Holiday!
This term we will be learning about the geography of the United Kingdom. We will explore what it is like to live on a small island using the 'Katie Morag' stories as a starting point for this. We will also be investigating seaside holidays in the past and how they compare to holidays we might take today. We are hoping some grandparents may come in and talk to us about their childhood holidays, please let us know if you have any stories or photos to share. We will be completing our end of Key Stage tests in the last 2 weeks of term. Spellings for the term and the parent curriculum letter will be sent home in week one so please look out for them in book bags.
Term 4 - I'm Alive!
This term we will be studying animals, plants and ourselves to see how things grow. We are hoping for a visit from Zoolab to see some animals up close! We will developing our sketching skills drawing insects and then making 3D models of insects using paper and paste. These will be finished with paint and other art materials. We are hoping for a visit from the Life Bus to support us with our PSHE this term and will continue with our gymnastics in Landford Village Hall. Spellings will come home in week 1 for the whole term. The curriculum newsletter below contains information about everything that will be happening in Oaks class this term and how you can support your child at home.
Happy New Year!
Term 3 - Explorers
This term we will be learning about famous explorers from history and modern day. We will be having an Explorer's Day on January 10th to start the topic where the children can come to school dressed as an explorer! We welcome any parents who have travelled to exciting places to share this with the class this term. A curriculum newsletter will be sent home along with spellings for the term in Week 1.
Term 2 - We Are What We Eat!
This term we will be learning about healthy foods and lifestyles. Our science focus will be on food groups and what a healthy meal looks like. We will be looking at food from around the world and learning about Fairtrade products. In DT we will be planning and making healthy cakes. As we approach Christmas year 2 will be taking the lead in our nativity so look out for letters coming home about this. New spellings for the term and our first maths home learning will be sent out in week 1.
Welcome to Oaks Class - Term 1 2018-19
Titanic
The children are continuing to enjoy our work on the Titanic this term, please continue to talk to them at home about the topic and where appropriate complete some research together. Our SeaCity Museum trip was a great success, the children really enjoyed the hands on nature of their day and found out some fascinating facts which they have brought into their work at school.
We have outlined below the home learning below and some information leaflets which we hope will be of help.
Home Learning
Children have three home learning tasks a week.
Read with an adult three times a week

Learn spellings for Thursday

Complete any maths challenges sent home
If you have any concerns or need clarification please let the office know and we will get back to you.
All relevant documents can be downloaded from the files below.
Many thanks
Mrs Twyman and the Year Two Team