Welcome to Woodside Class
Around the World
We have now reached our final term in Woodside and soon the children will be completing their first year at school!
This Term our topic is called Around the World and we have a lot of fun learning in store for the children. During this topic we learn about other countries including; animals from around the world, flags, languages, clothes and food. The children are given the opportunity to send postcards, look at atlases, learn about where they live and what makes it special.
We will be continuing with our gardening and making sure all our crops are growing. The children have really enjoyed watering and weeding our garden beds and are doing a fantastic job!
Around the World Summer Term 2.doc
The Deep Blue Sea
Welcome back everyone,we hope you all had a brilliant Easter and enjoyed the fantastic weather!
This term our topic is all about our Oceans and what lives in them. The children will learn about a variety of sea creatures by reading non fiction texts and writing facts about their favourite ones. Throughout this topic the children will be given lots of art opportunities such as clay, mixing their own colours with paint and collage.
The summer term is also the time when we start to get our garden ready for planting vegetables. The children love getting involved and looking after our crops!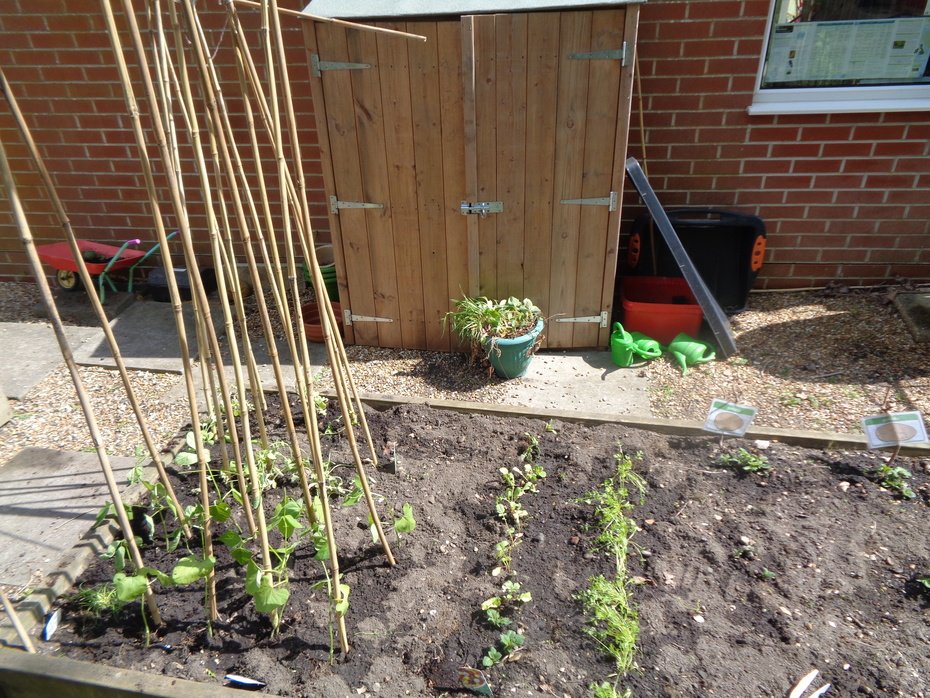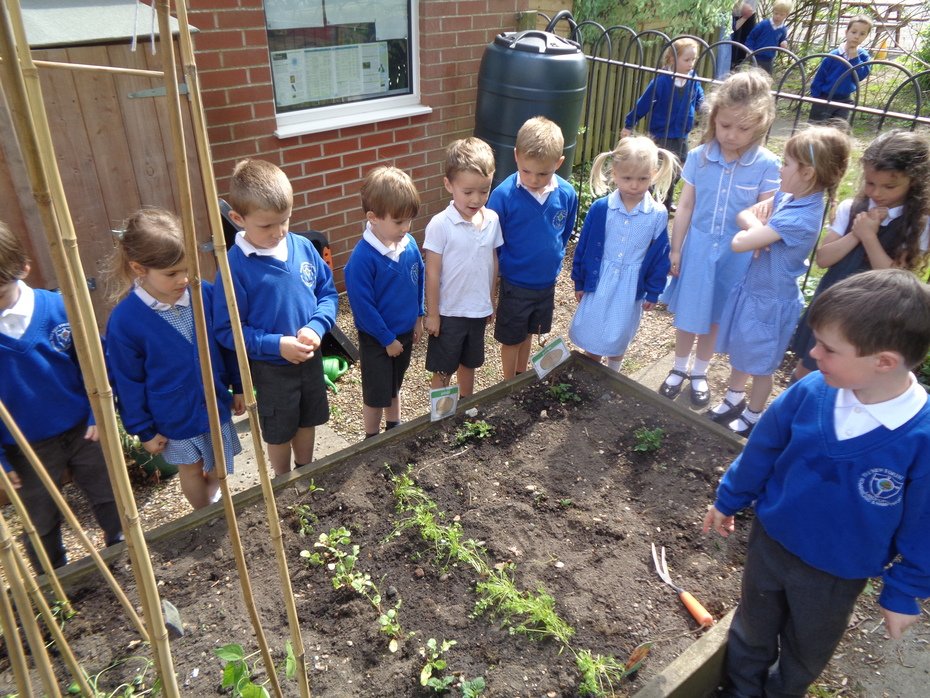 Spring Is In The Air!
We hope everybody had a great half term and enjoyed their week off. We have a wonderful topic to come back to all about mini beasts and our local environment. This half term we will be using our investigation skills, getting outside as much as we can and focusing on non fiction to find out about creepy crawlies and their habitats!
We cant wait to start our new topic with an old favourite 'The Very Hungry Caterpillar' and get the children involved in creating a Garden Centre for our role play.
Welcome Back Everyone!
Happy New Year!
Welcome back to school Woodside! We hope you have all enjoyed your Christmas Holidays and look forward to hearing all about them!
This Term we will be learning all about traditional stories and out new topic is called Let Me Tell You A Story. We will be sharing a range of stories with the children and have lots of exciting activities planned for each one which include opportunities to read, write and share their own stories too. We will continue to follow our Song of Sounds phonics scheme and will be sending home more sounds at the beginning of the term. We have now introduced tricky words to the children which are words which cannot be sounded out.
Please see below the tricky words we have taught so far
I, me, she, the, he, we, be
Happy New Year Everyone!
Our First Half Term
October 2018
The children have had a fantastic first half term at school and we are very impressed with how well all the children have settled. We have had great fun learning the new routines of school and have all enjoyed our 'All About Me' topic. The children have been very busy making their all about me boxes which they were very proud of. They have talked about their families, what they enjoy doing, what they are good at and what makes them special. The All About Me bag was a great success and all of the children were able to talk about what they had bought in. Well Done Everyone!
The children have really enjoyed our Song of Sounds phonic sessions and are all beginning to segment and blend to read simple words. The sounds we have taught so far are:
s, a, t, p, i, n, m, d, g, o, c, k, ck, e, u, r, h, b
Welcome to Woodside Everyone!
Autumn 1 2018
We have had a fantastic first morning in Woodside. The children were able to explore the classroom and were introduced to the new routines.
We started with the register followed by Wake up Shake up which the children were very good at! We then had our first phonics session and went on a listening walk with our listening ear hats.
The children were then able to experience 'discovery time' which is our child initiated time. This gave the class an opportunity to get to know one another and the adults.
We had our first Snappy Maths session after fruit and milk where we started to learn number rhymes to help us form our numbers and then we looked at some 2D shapes.
The children received lots of stickers for their hard work and brilliant listening skills! Well done everyone!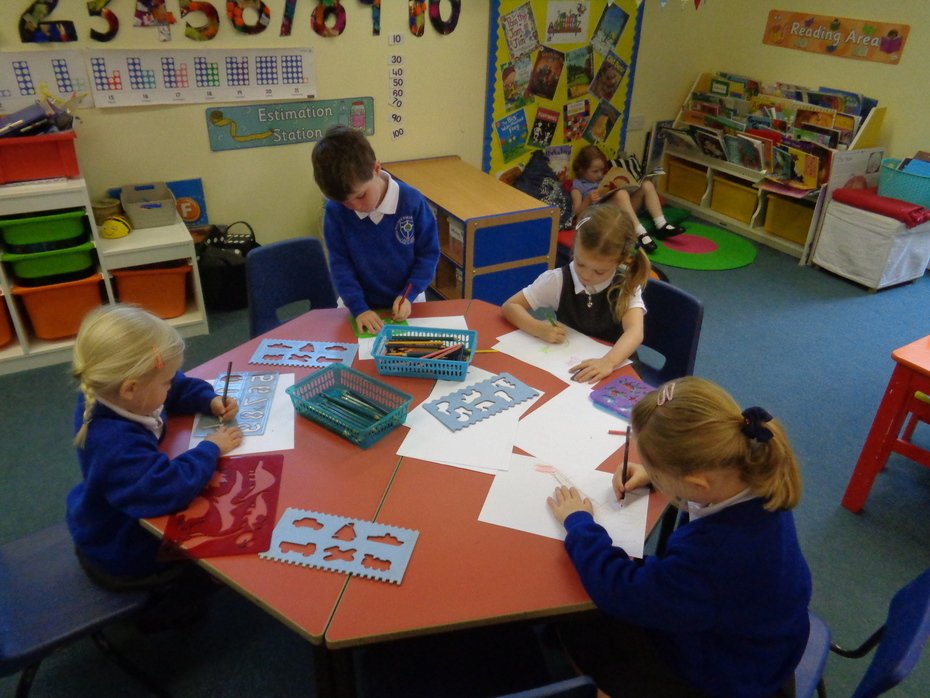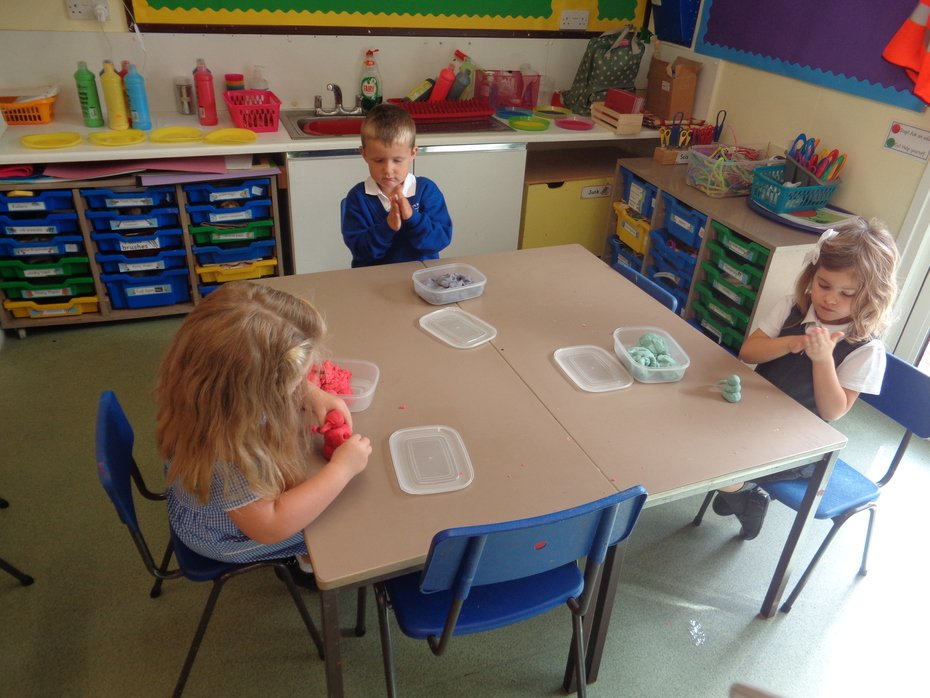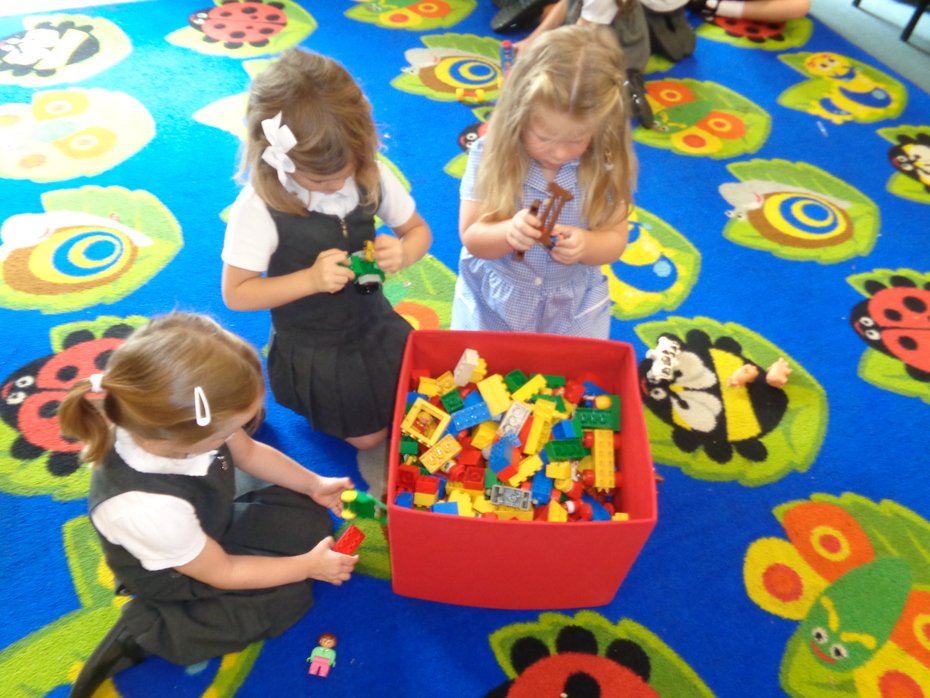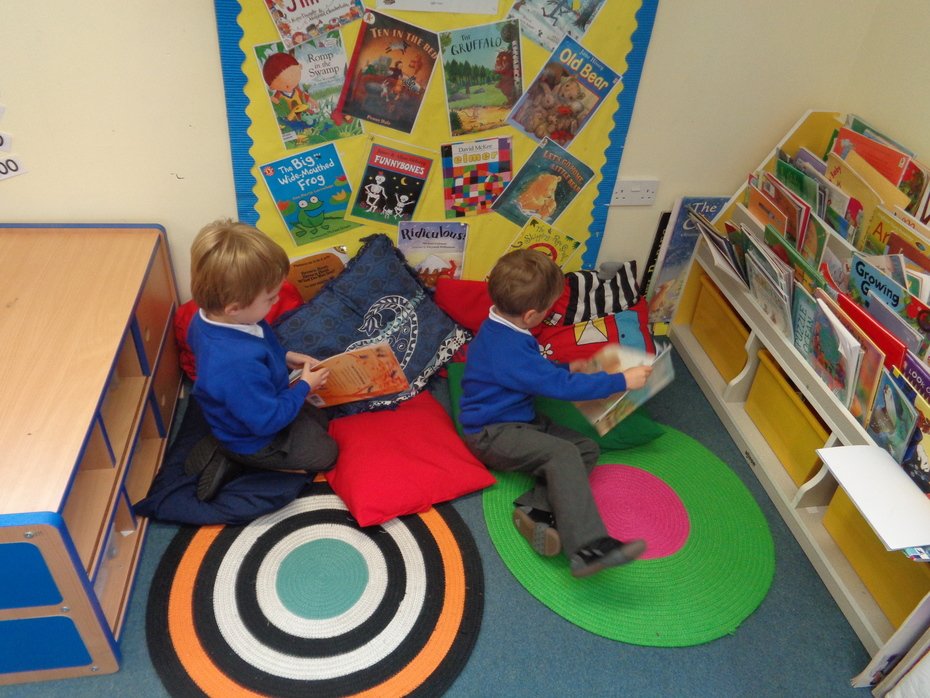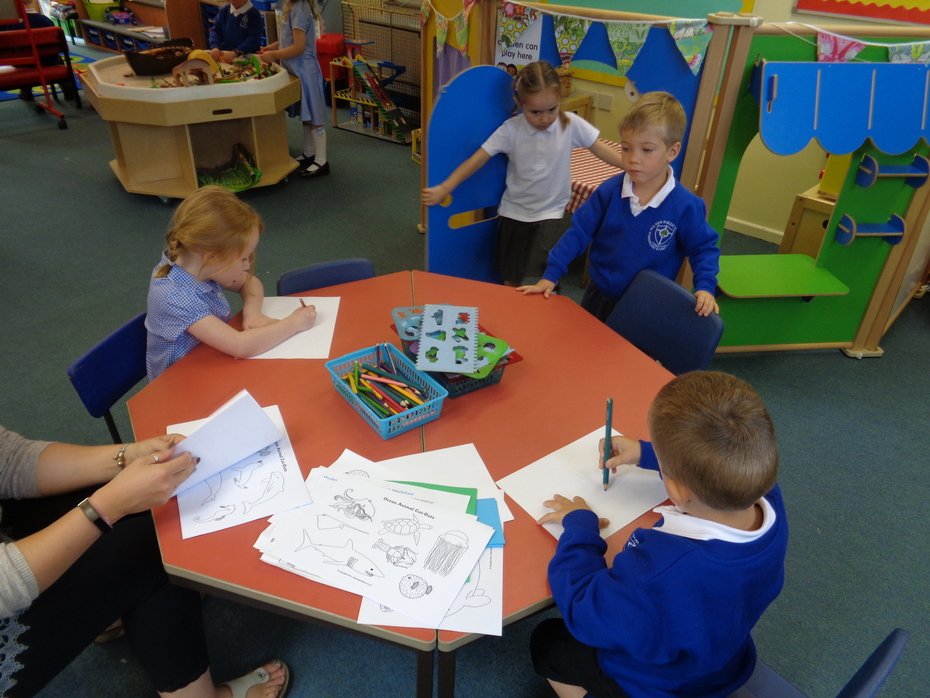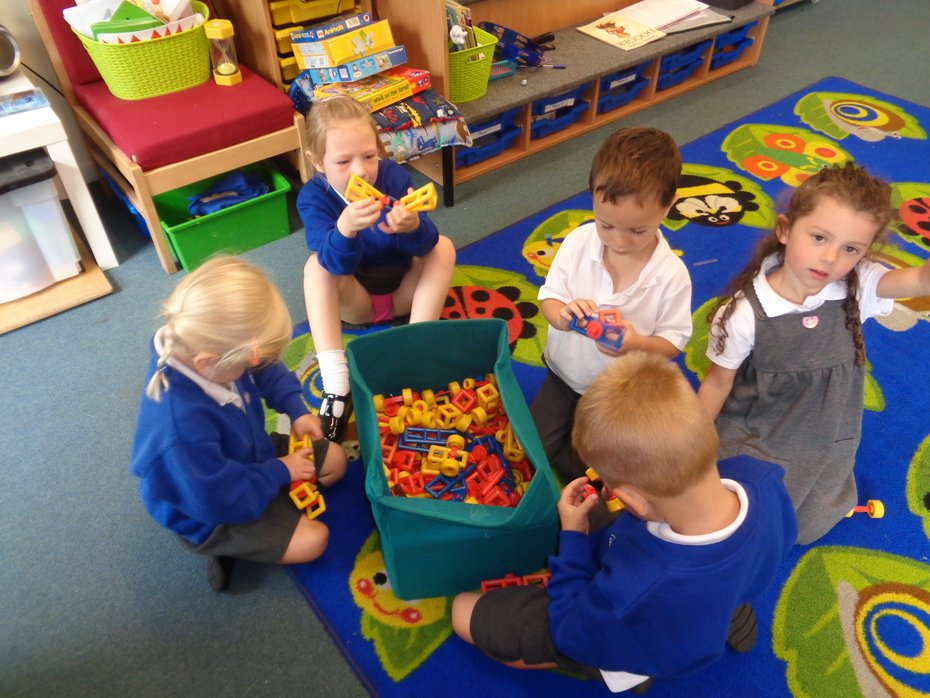 Show and Tell
The children are really enjoying their new topic and are learning lots of facts about lots of different sea creatures!
Thank you to all those that brought in something to show last week. They loved telling the class about their items and spoke clearly and confidently!
Under the Sea
Woodside have a new topic! This term we are learning about the sea and what lives in it. We will be finding out about different sea creatures, reading about Pirates and using our art skills for collage, clay and painting. We cant wait to show you all the work we have produced!
Happy Easter Everyone!
We hope you all have a wonderful break and look forward to hearing about what the children got up to when we return!
The children have been doing so well with their writing over the last half term. They have been using their sounds to spell unfamiliar words, using finger spaces to make their writing clear and practicing their letter formation. Maybe they could show you some of their wonderful writing at home by writing about their Easter weekend? They could draw a picture of who they saw, what they did or a scene from the Easter Story which we learnt about this week.
Please make sure they bring it into school so we can celebrate it!
Term 4
This half term our topic is called 'All creatures Great and Small'. We have introduced our topic by reading The Very Hungry Caterpillar which the children have really enjoyed. We have lots of exciting learning ahead of us this half term which includes minibeast hunts, lots of creative activities, designing our own minibeast and some special visitors who will be talking about and showing us a range of animals! As well as reading lots of stories about creatures we will also be looking at lots of non fiction books and talking about the different features.
At the end of the topic we will have learnt lots of new facts so make sure you ask us some questions!
Forest Monday
We were so lucky with the weather on Monday morning as we experienced our very first forest session in Nomansland. The children were well wrapped up for a winter walk as it was bright but cold.
We learned some of the rules of Forest Friday and had fun following a 'Stick Man' picture trail.
We also had to collect some special forest treasure for Father Christmas.
Our morning ended with a very exciting trip back to school on the minibus.
Thank you to all the parent helpers who came along to support this activity.
Have a look at some of the pictures we took during the morning.
Term 2- We're going on a journey!
Please click here to see this term's topic overview.
In our Phonics lessons, the children are learning their sounds really well and we are beginning to segment and blend words.
Please click here to hear our song of sounds and see the power point information from last weeks reading meeting.
Song of Sounds Stage 1 song (children).mp3
Have a look at some photos of our learning from last term.